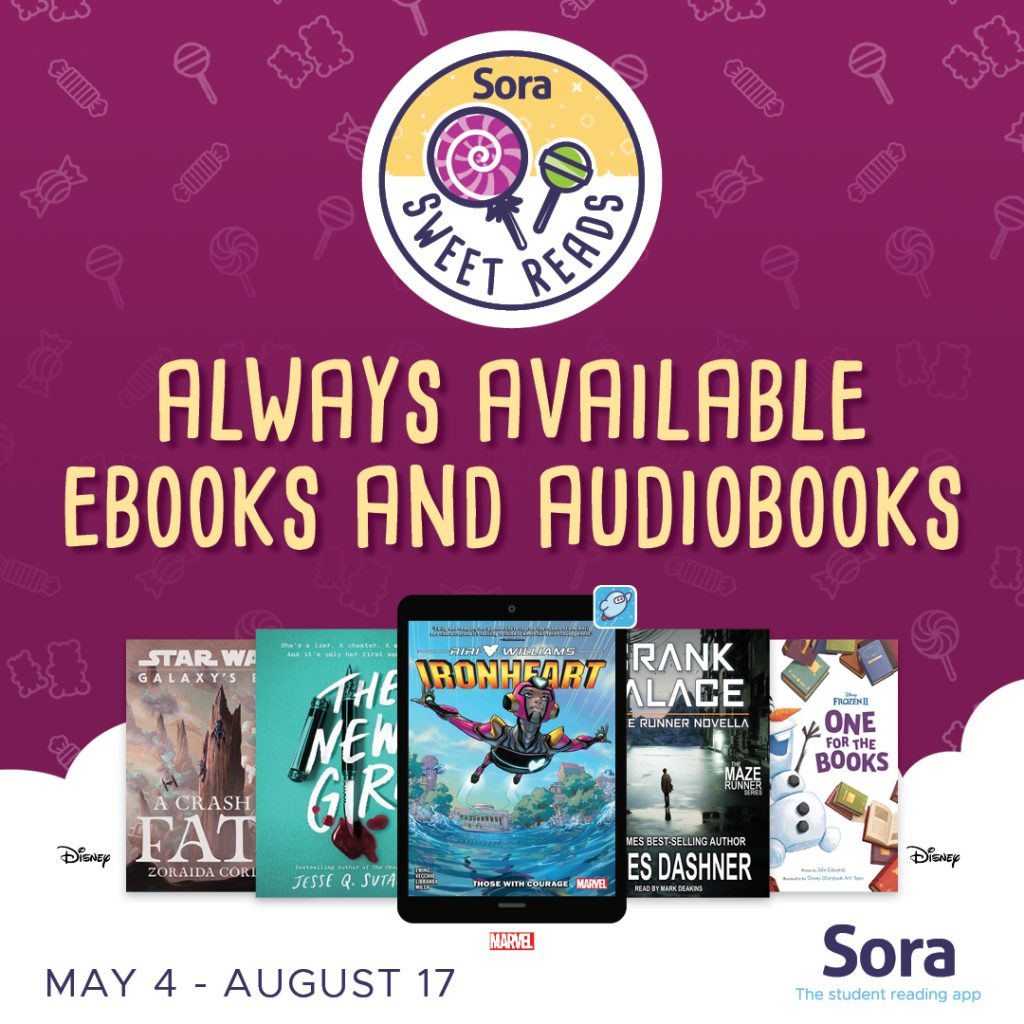 The Vinita Public Library and the Vinita Public School District is gearing up for summer break. While summer presents an opportunity to relax and enjoy the sunshine, we want our students to continue to find ways to learn while away from the classroom.
We have an exciting reading service available through Sora, the student reading app, which provides free 24/7 access to ebooks and audiobooks. What better way to engage your student's mind than through reading?
Starting May 4 – August 17, 2022, the Sora Sweet Reads program will offer a collection of Juvenile and Young Adult titles that will be prominently displayed in Sora for quick and easy unlimited access. You can explore the title offerings and learn more about the program here: https://resources.overdrive.com/sora-sweet-reads/.
How does it work?
Sora provides the quickest and easiest way to get started with digital titles from our school and the OK Virtual Library. Students can simply log in using school credentials and instantly access hundreds of ebooks and audiobooks on virtually any device. Get started today at https://soraapp.com or download the free Sora app for Android or iOS.
Try Oklahoma Workforce Portal or the local McDonald's:
Get some skills to help:
The library will not be a Tax Form Outlet this year, as the IRS and Oklahoma Tax Commission are not providing forms.
Get federal and state tax forms and instructions:
Library staff may assist you in printing forms that you need, at a cost of 20 cents per page.
We cannot give any tax advice or help you select the forms you need. We strongly urge you to contact a tax professional if you have any questions.