The Vinita Public Library is CLOSED until further notice to help stop the spread of COVID-19. Online resources for all ages are free and plentiful. Be safe!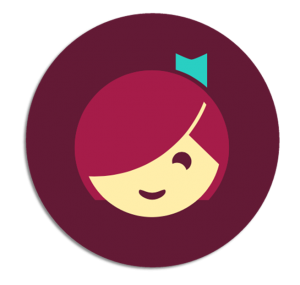 Looking for your next read?
We've got something for every taste and for all ages. Start your search in the online catalog.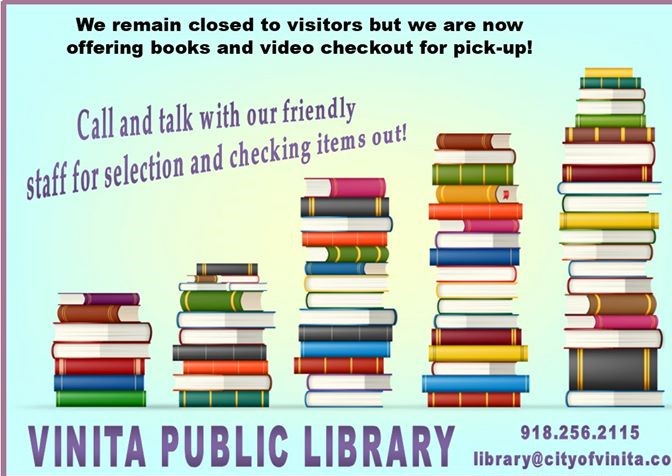 TEMPORARY POLICY FOR CHECKING OUT MATERIALS
Members may call 918.256.2115 or use online catalog to place reserves, or email us library@cityofvinita.com
Members may check out up to 12 items at a time (books & videos)
Materials will be checked out, bagged, and placed on shelf within west airlock
Bags will be available from 10am to 3pm Mon-Fri
Members may ask others to pick up their bags for them, but all responsibility belongs to members
Please see our Facebook Page for more information. Be safe!!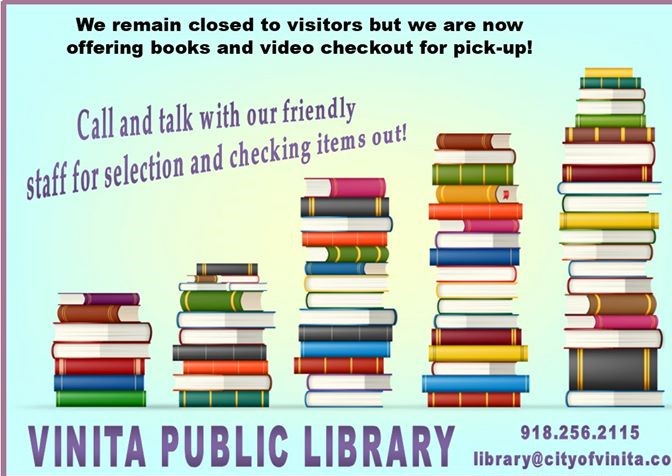 What's New? in your Vinita Library and OK Virtual Library
Our semi-annual book sale began Monday, October 3rd. We've had a great week and now are ready to clear our inventory with our famous Bag o' Books Sale! Saturday, October…
The City of Vinita has set up a Facebook page to gather, among other things, the community's ideas for the future Civic Center/Library in the old Safeway building. Check it…
Newsletter-September-2016  Click on this link to open the newsletter.
Homework & Education