Summer Reading Program is a Wrap! Children, Teens Read a Total 48,724 Minutes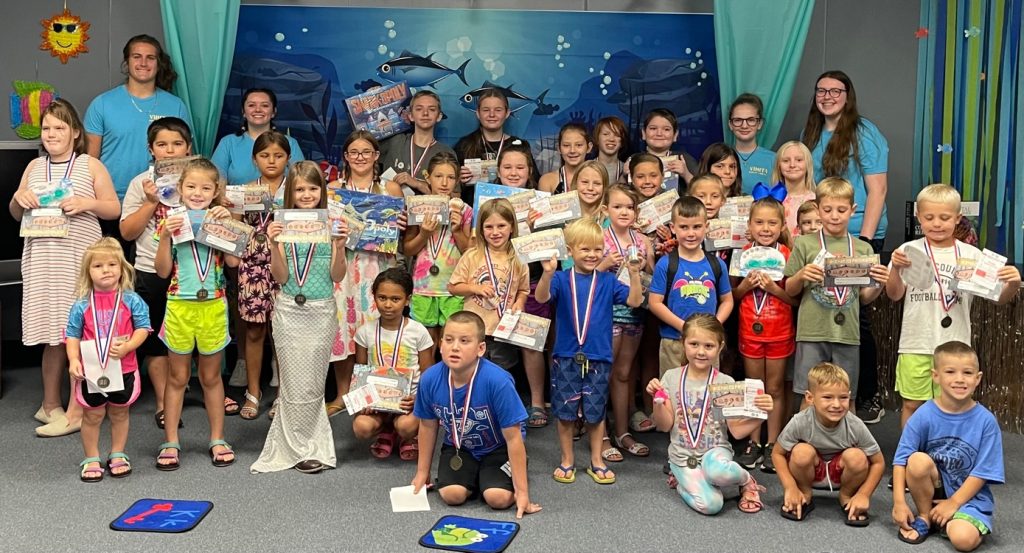 By Vanessa Hicks
Vinita Library Director
The Vinita Public Library registered 105 children and teens for this year's Summer Reading Program "Oceans of Possibilities" which began on June 3.  This year the library included an Adult Reading Program, which was well received with 27 library members registering.
The culmination of the children's hard work was rewarded with an end of summer reading event on July 29. The children read a whopping total of 48,724 minutes, equaling 812 hours! Participants who turned in reading logs received a "Reading is Leading" medal, a certificate, and a coupon for a personal pan pizza from Pizza Hut.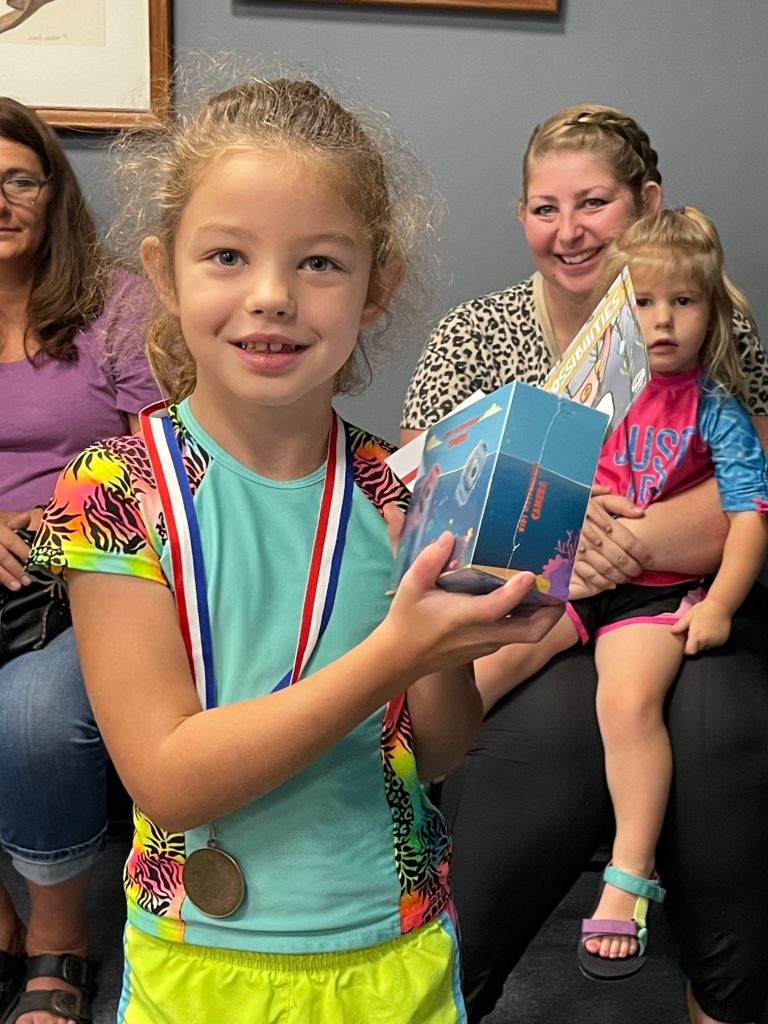 Reading champions by age category are as follows: PreK – 2nd grade champion is Ariel Darnell, who read 2,462 minutes; runner-up is Heather Farbro with 1,830 minutes read; and third is Kenzely Roberts, who read 1,660 minutes. 
Kallay Thiems, is the reading champion for the age division of grades 3rd -6th. Kallay read 2,662 minutes. Runner-up is Shane Thulin, who read 2,502 minutes and third is Hannah Waggoner with 1,760 minutes read.
In the Teen division, grades 7th – 12th champion is Lilly White who logged 12,480 reading minutes, runner-up is Reagan Rudd with 4,278 minutes read, and third is Johnathan Satterwhite with 2,428 minutes read.
Reading Champions in each age division received a Waterproof Digital Kids Camera. Prizes for 2nd and 3rd place included Sharkopoly, Oceanopoly, Coral Reef science kit, Sharks of the World Science kit, Ocean Animal card games, and Water Doddle Mat.
A random drawing was held for adult prize packages which went to Kristyn Thiems and Natasha Hiseley. Prize packages included a bag of Keagan's Coffee and a mug from The Coffee Shelter, tote bags, insulated ocean themed tumblers, ocean themed word search book and Sprout Pencils.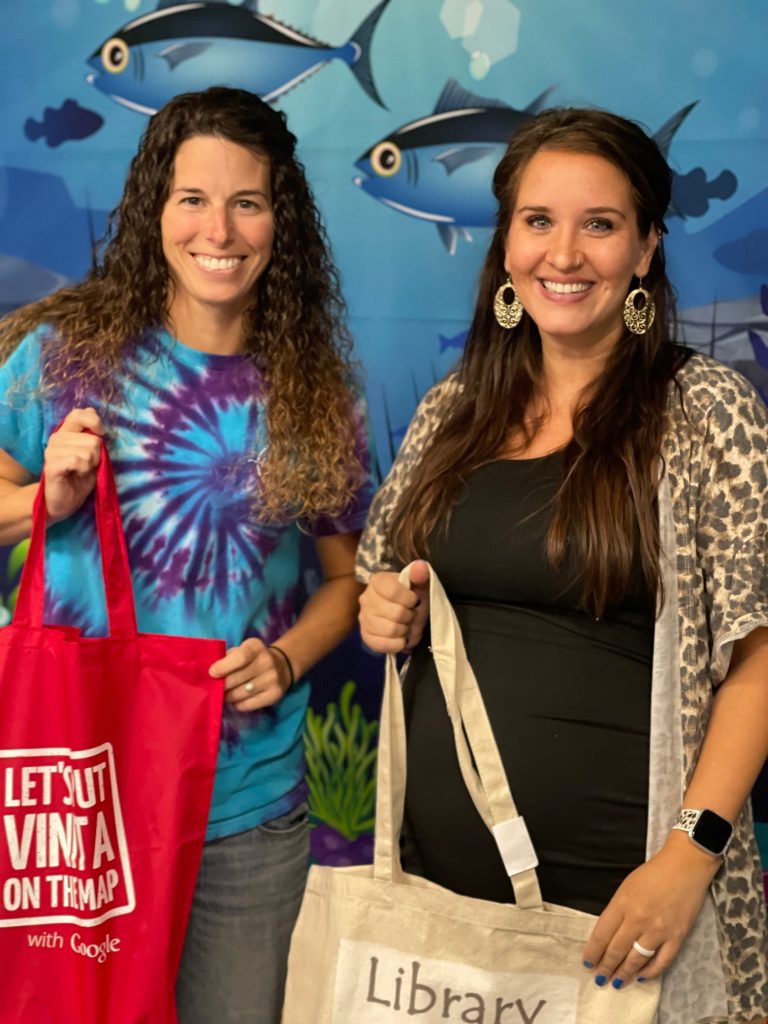 Under the direction of Children and Young Adult (CYA) Program Director Mary Post, the summer reading program offered themed weeks, which included story time, games and crafts. The library brought in 2 special programs; the Finer Arts of Oklahoma program "Unchartered Waters", and Magic By Tangles. Throughout the summer, the children were encouraged to fill out reading logs and check out library books. Some of those books had a gold coin hidden in the pocket. If it was selected for check out then the child selected a prize.
CYA Director Post said, "Everybody did such an amazing job this year – adults and kids both! We had a great and unexpected turnout, about double what we had last summer. As well as a lot of extra visitors that participated in our programs."
"I think that adding the adult category this year helped encourage their children to read more, and it really shows in the numbers just the kind of impact that reading alongside a child can have."
The library staff and Post are excited to start planning for next year's Summer Reading Program which is titled "All Together Now: Kindness, Friendship & Unity".
Children who were not able to attend the program on July 29 may pick up their certificate at the library.
The library appreciates all the support received from the City of Vinita, volunteers Julia Childers and Loudan Hicks, and donations from the following local organizations and businesses: Vinita Lions Club, Vinita Rotary Club, Shout & Sack, Pizza Hut, Subway, and the Coffee Shelter.
This program is made possible by a grant from the US Institute of Museum and Library Services, and statewide sponsor The Oklahoma Department of Libraries
For more information on the summer reading program and other library programs, call the library at 918-256-2115. Follow the library @vinita library on Facebook and Instagram.